Google for Education experts provide a variety of services designed to help you make the most of Google for Education tools. Whether you're implementing G Suite, Chromebooks, or Tablets, our partners, trainers, and teachers are able to provide support to meet your school's needs.
We offer these services to Educational Institute –
Deployment & Setup
Data Migration
ON-Site Training
Technical Support 24/7
Why G Suite for Education ?
Cost Saving ( IT Infrastructure & Software Licensing savings)
Business Mobility ( Access from any device)
Higher Productivity (Management Dashboard & Corporate portal)
Robust Email Platform (99.99% up-time guarantee)
Business Continuity (No need to backup Emails & Other data)
Features of G Suite:
Email – 30 GB Capacity Per user
Calendar – Advance Sharing for Better Teamwork & Free SMS Notification
Google Talk – 3rd Line of Communication (Text, Voice & Video)
Google Docs – File Server & MS Office Replacement
Google Sites – MS SharePoint Replacement
Google Video – Video Library for Training/Multimedia Purpose
Google Groups – Efficiently Manage Communication /Permissions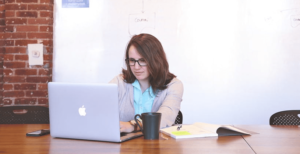 1) Google Mail for Student
Google apps comes with 30 GB per user with auto filter spam and junk.
You can sync your emails with Outlook using Google Sync
You will run your email without any server nor IT infrastructure and you can access from any device and all smart phones even offline
You will also have Google talk integrated within the inbox providing you with IM, voice and video chat
Now your site visitors can contact you directly from the website using Google online chat technology.
2) Google Calendar:
Create and manage your meetings and appointments online.
Google will send you reminder through SMS & Emails.
3) 100% Web Multi Video Conference:
Organize and Attend meetings with up to 10 users online using Google Video Conference technology.
Without any software, you will be able to share files and even your screen during the meeting and collaborate with the attendees.
4) Sites
Create your internal portal using Google Sites. Alternative to expensive SharePoint.
G Suite for Education (Basic) includes:
Classroom
Gmail
Drive
Calendar
Docs
Sheets
Slides
Sites
You can add other apps as add-ons
When your school gets Google Suite for Education, you get a professional Google account for your entire school to share including:
Professional email at your school's domain (…@yourschool.edu, not …@gmail.com)
Full administration of all user accounts
24/7 phone and email support
Enhanced security features
Additional storage across Google Drive and Gmail
The Google Classroom app. This app is only available with Google Apps for Education
No ads
Gmail
A Gmail account is required to use several google apps
Visit: www.gmail.google.com
Log into your account. If you do not have an account, please create an account
You can use Gmail to:
Send messages to your students
Make calls to your students. You can use a Google Voice number to call or text. That could also be your office number if you do not want to give out your cell phone number. Several benefits of a Google voice number includes both an audio and written transcripts of calls, and "very minimum" number of spam calls among others. It is free!
https://www.google.com/voice
Make video calls to your students via the Google Hangouts app
Google Groups
Visit: https://groups.google.com
You can use Google Groups to:
Communicate with your entire class as a group. It makes it easier to send the same message to just one group email address, rather than typing several individual email addresses
Engage your students in discussions on a class project or topic
Easily create and manage learning teams
Organize meetings and conferences with your group
Google Drive
Visit www.drive.google.com
Each user gets up to 15GB of storage free
You can use Google Drive to:
Store photos, videos, document files and folders
Share photos, videos, and files to our new google group, some people, or the public
Create and share Google docs (documents), Google slides, Google sheets, Google forms, and Google drawings
Google Forms
Google Forms is a web-based app used to create forms for data collection purposes. Students and teachers can use Google Forms to make surveys, quizzes, or event registration sheets.
The form is web-based and can be shared with respondents by sending a link, emailing a message, or embedding it into a web page or blog post.
Data gathered using the form is typically stored in a spreadsheet. Although there are other online survey apps, Google Forms is an excellent free option.
Google Hangouts
Visit: https://hangouts.google.com
You can use Google Hangouts with up to 10 people at a time.
We can also get to Google Hangouts from Gmail, after you click the "Chat" icon we discussed earlier.
You can use Google Hangouts to:
Hangout / schedule video conferences with your "students" and discuss that "Mathematics and Science"