Looking for email service for business, one of the most feature rich and easy-to-use solutions on the Internet that combines email, data storage in cloud, productivity software, calendars, and more? Have you heard that people are talking about how great Google's products are, and wondering what G Suite for business (formerly known as "Google Apps") is?
As a business owner, your email is important. That's how you communicate with customers and suppliers. It may even be how you communicate with your employees. You want to make sure you choose the best email service provider for your needs. And, the best choice is G Suite comprehensive email service for business.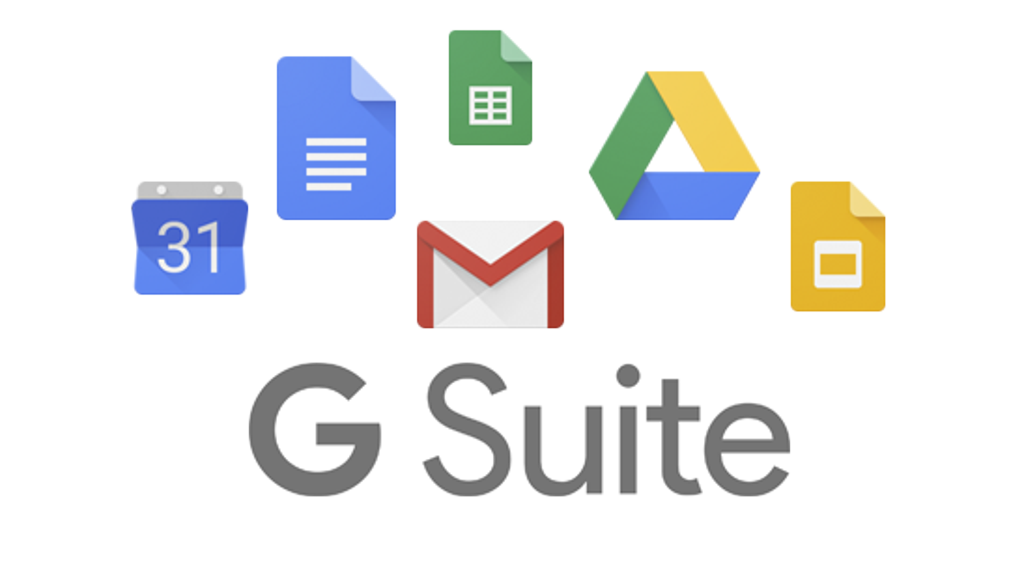 What is G-suite?
G Suite by Google is not just about email, it's the complete productivity suite that you need to do your best work. G Suite is Google's answer to a number of different productivity issues that most businesses and organizations face. In a suite of tools, it offers solutions for e-mail, word processing, spreadsheets, presentation platforms, shared calendars, cloud storage, and more. It offers these solutions at an affordable entry point of $ 5 per month per user. But what do your tools have to offer your organization?
Gmail One of the biggest benefits of having a G Suite account is the ability to send emails from your own company domain, but to use Google's Gmail platform. In other words, your e-mail address may be username@companyname.com (your company name) instead of @gmail.com.
Google Calendar Each organization should share an online calendar in some form to facilitate the coordination of efforts. The Google Calendar app is one of the most popular and powerful online apps and part of G Suite. This allows you to create events that can easily be shared with other members of the organization or others. You can send invitations by email and track who has accepted and rejected. It offers reminders, calendar sharing, and many other features found in expensive project management suites, but at a fraction of the cost.
Docs, Sheets, and Slides Google's response to Microsoft Office, Google Docs, Sheets, and Slides can meet the needs of a company's word processing, spreadsheet, and presentation software. There is no software available for download for smooth operation on the internet (however there are optional add-ons for desktops that you can download for local offline access). Because it is on the internet, some powerful users may not be impressed, because some features are missing in much more robust offers from Microsoft. But for the average user who performs everyday tasks, these solutions offer sufficient functions to prepare a wide range of materials. Because they are part of the G Suite or applications, they are all automatically stored in Google Drive and can be easily shared within the organization or outside. In cases where additional functions may be required, it is easy to download a copy of the files in different formats to your computer and then edit them in a competitor's software.
Google Drive At the heart of G Suite's offering, Google Drive is one of the most useful productivity tools on the market today. Starting at cheap price, users get 30GB of cloud storage. It is very affordable, it's possible to get unlimited cloud storage (or 1TB per user for organizations smaller than 5 users). Unlimited storage at such an affordable price is an option that most other cloud storage companies simply can not offer.
Hangouts fall into the category of tools that most people do not know until they get used to it. An online chat and video conferencing solution enables teams to communicate within the G Suite ecosystem. Users can use a traditional text chat or start a video call directly from their computer and invite up to 25 people. Perfect for organizations with members working remotely or having offices in multiple locations. Screen sharing is simple, making it ideal for long distance presentations. With Google Drive integration, file sharing is a breeze. Video calls are surprisingly stable. Hangouts is better than many other video conferencing options – at a fraction of the price.
Jumboard Good ideas grow when you work with your teammates. But as teams become more distributed, you need tools that encourage visual creativity and collaboration-a way to outline ideas, to translate them with colleagues, wherever they are in the world, and to make them happen. This is where google cloud-based whiteboard Jamboard helps.
Google Cloud Search brings the most of Google search and deep learning to G Suite for business. It offers both comprehensive cloud search and proactive recommendations to help you throughout the day.
For example, if you open the Cloud Search app on your phone or laptop, relevant information is displayed in simple maps (help cards) that help you stay focused on what you are doing. Assist cards are a new way to find the right information at the right time. Using Google's machine intelligence, these maps can help you prepare for an upcoming meeting or even propose files that require your attention.
Assist cards are designed to be timely and relevant, allowing you to manage your working day more efficiently. As we learn how information is most useful to you, we'll add more help cards to Cloud Search over time.
How G-suite can help your business?
G Suite Business is exactly what it sounds like – a suite of tools designed specifically for the business environment. You have unlimited email, unlimited file storage, unlimited possibilities. You can get both hard and soft dollar benefits from upgrades and get the following benefits for your organization
– Unlimited Storage Space
Never worry about storage space again. Save these dropbox, box accounts and file server costs. You can save time and money by using the search and not having to delete your email box to fall below the quota.
– eDiscovery & Archiving
These tools are de-facto a prerequisite for all the robust industries that offers absolute peace to all other industries. Google Vault is included in G Suite Business. Your organization can save a lot by not having to buy third-party products to support these features, and it can save you a little money by saving the labor and legal costs which is required to collect that information during an investigation save up.
– Open UPI and Google Cloud Platform
The flexibility of the G Suite business and industry standards allows you to develop your systems in the cloud with effective pricing structure and methodology. It's a great advantage to use the Google Cloud Platform for your data storage needs at a very affordable price, with high performance and minimal maintenance. Google is a leader in the reliability, performance, price, and most importantly the resilience of the cloud infrastructure as a service (IaaS).
That's why millions of companies choose to trust Google with the tools they use to do business every day. We encourage you to take a look at yourself by calculating the high and low savings of transitioning to G Suite Business.
G Suite Pricing
Google did the smart thing – It has eliminated all the comfort and discomfort that is generally felt during the discussion of pricing, be it a new customer or an established customer. G Suite, and Google in general, gives the answer to so many questions and provides so much for such a great price. G Suite has a fair package pricing given the amount of products they offer.
How we can help?
The biggest challenge for any business is deciding to whom to start the cloud journey. They spend a lot of time and money hiring cloud consulting firm. Without realizing expectations, the results are not satisfactory. We understand and overcome their challenges by being their companion throughout their Cloud journey. Not only do we transform your business, but we also bring operational excellence in a cost-effective manner.
We are premier G Suite partner in India and offer G suite solution from small enterprises to large corporate companies. CloudCompanions was founded to help companies leverage cloud technology in a gentle, stress-free way by becoming a cloud companion during their journey to the cloud. As your partner, we strive to passionately offer the latest technologies to meet your needs and help your business grow faster and more efficiently. Our core competency is providing cloud-based email solutions for legacy platform and cloud infrastructure migration with effective change management.