Why IBM & Box?
IBM and Box lately stated their partnership which will allow companies to adopt Box, along with the option to store their data in selected regions of Europe and Asia in IBM Cloud.
In simple words, IBM Box is a Cloud storage platform which helps you securely store, share and manage all the files in your company. Whether you need to safeguard confidential company information, develop a customised mobile app, or ease office processes, Box can help you achieve more with your content.
Every company, regardless of its size, a small startup or multinational corporations have documents and information that are the basis of the company. Team members need to access and collaborate on documents, presentations and critical files, and That information must be kept secure through multiple levels of reviews and approvals. IBM Box serves as a central storehouse of content that provides the best security for your information, as well as the robust collaboration tools that your team needs to be productive and keep your business competitive in a changing market.
How Can Businesses Benefit from IBM Box?
By using Box, your company can operate faster in all departments, ensure that everything is aligned, and Boost growth by maintaining the security of your files so that your projects run smoothly with a better Cloud storage strategy.
Manage Quicker and Better Across Each Department
Content is the primary currency of your business. It is at the centre of every project, campaign or initiative. And to for too long, companies had to rely on hard-to-use email, file servers or FTP sites to share and collaborate. But with Box, there is a better way.
"Box has cut the time from job completion to invoicing by over 50%. Needless to say, the accounting department loves Box" – Scott Blanck
Why Box is so special the answer is easy sharing and collaboration for everyone, Box facilitates collaboration anywhere and maintains the highest levels of control, privacy and protection. No need of email expenses Collaboration through email is painful and slow. With Box, the collaboration occurs in context with comments and tasks. Teammates see Real-time updates, and @mentions Involve the experts in critical updates. Freedom to work in your way With Box, work in your terms. Integrate with Outlook, Microsoft Office 365 and Google Docs and keep your current work flow.
Get Everyone Streamlined, from Anywhere
As organisations grow and expand, inefficiencies begin to affect productivity and communication. These challenges arise through departmental, geographical and organisational growth, but with IBM Box, you can align everyone, communicate clearly and work to achieve collective success.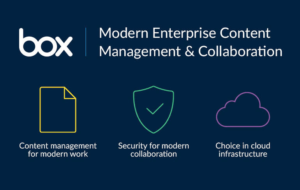 Promote Personal Responsibility
Each IBM Box user has a personal profile that publishes activity, leaving teammates to see what colleagues are doing and discover hidden experts in the company. Updates adhere to IBM Box's security, maintaining its confidential content and safe conversations.
Updates in Real Time
Real-time notifications can alert you every time someone loads, edits, comments or downloads of content, so you can keep abreast of what is happening with critical projects.
Automate Approval Processes
With IBM Box, assign tasks to the key contributors to ensure timely review and approval of your plans, and give everyone instant visibility in the last state.
Assured Growth With Control
Companies adopt Box to accelerate growth, create more efficient operations and expand their reach. Box Collaboration and content tools allow you to operate effectively in the field, answer questions with authority and share knowledge with the team.
Secure Cloud Platform with a Highly Scalable Infrastructure
Constant monitoring and threat assessments, Box maintains a robust insurance platform for Cloud storage. With SSAE 16 type II compliance, 256-bit encryption and secure harbour Certifications, you can trust that your content is safe with box.
Control Access and External Collaborators
With Box, you can be sure only the right people have access to confidential material when I need it, with seven permits Levels depending on what the user has to do you can also get a one-view view of each user within your organisation and to whom they are collaborating with.
CloudCompanions is prime cloud storage services provider in India and strives hard to provide a high-speed and unshakeable storage platform for your organizational data. Archive, manage and distribute the fullness of unstructured data through the Internet with ease. We know that it is a challenging task to distinguish the best cloud storage service provider amongst the various organisations.We are Indian cloud service providers based out in Pune with sales offices in Colombia and Peru. Call us now at 8999712025 to avail the best Cloud Storage services.